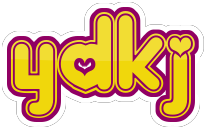 Well well well look who came to the Splat 3 obsessor
I created this site for nostalgic reasons. I used to spend all of my time on a website full of rainbow eyestrain colors, silly videos and hard to read text. I rather make my website look partially like you just walked into your grandma's house.

use this image with the link if you want to link me back to any site https://ydkj.neocities.org/
I am a huge computer nerd, first started coding when I was 10 on Scratch. But I'm cooler now and do HTML. I'm also your emulation guy if you need any help running something. Not much of a modder besides playing minecraft with friends.
Random video of the update

I gotta rework the splatoon shrine cause it's kinda messy. Also I'm sort of sick rn ugh (11/25/2022)
Fun fact: I literally only use neocities and tumblr nowadays since I hate every other social media and I wanna have customization freedom after all.